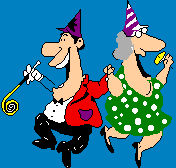 JIBBER AND JABBER
Copyright (c)1996 Tom Jermine

Created by Tom Jermine
Email Jermine@snet.net
http://pages.prodigy.com/jermine

This song has been created on the roland sound canvas SC-55.


Just a little chitter, chatter, jibber and jabber.



Listen to the GS & GM version

MP3 Version


Click"HERE"to go back to Index

.
Download"Jibber and Jabber" [27.6K] GS and GM version.